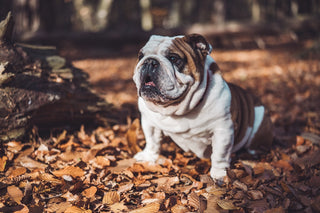 '23/'24 Edition 9: Middle School Spotlight
Brentwood families,
This past week's PTA meeting featured a panel of Brentwood Elementary alumni who are currently in middle school sharing their insights and passing down lessons learned.
For families of 5th graders, here's a recap of important learnings and important dates for you to be aware of:
Students who are zoned for Brentwood Elementary will have admission to Lamar Middle School. 
For students interested in participating in the Fine Arts Academy program at Lamar or are interested in attending a different AISD magnet, there is an application process that starts in November. 
The common application (which allows students to apply to multiple schools) opens November 8, 2023 and will be due on February 6, 2024. There are many factors that go into applying - do not wait until January or February to start!
Magnet schools have different requirements for attendance and different focus areas - your student will be expected to provide additional materials or interviews beyond the common application such as teacher recommendation letters, art portfolios, essays, and testing. 
Each campus offers tours and information sessions, and will provide valuable information and help your student make an informed decision on where to apply.
Locations and start times vary greatly from program to program! Factor in your family schedule into those decisions. 
There is a limited number of spots available at magnet schools, and the number is dependent on the number of in-district students in attendance each year. 
Our alumni shared details about the following specialized programs and magnet schools:

Ann Richards School for Young Women Leaders

(focuses on leadership, STEM, project-based learning),

Kealing

(specializes in STEM),

Lamar Fine Arts Academy

(specializes in fine arts),

Lively

(specializes in humanities and law), and

Small Green Tech Academy

(specializes in green tech). 
Last year's common application featured the following

AISD middle school

programs to also consider: Bedicheck Advanced Academics, Covington Fine Arts, Garcia Young Men's Leadership Academy, Martin Innovation Academy, Murchison IB, and Sadler Means Young Women's Leadership Academy. 
Lamar Middle School is offering two presentations about its Fine Arts Academy on

November 11th

, one from 9:30-10:30 a.m., and a second from 11 a.m. - 12 p.m.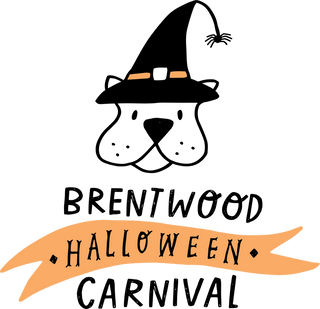 The frighteningly fun Brentwood Halloween Carnival is almost here!
This year's carnival will be held Saturday Oct. 28 from 3:00 – 6:00 p.m.
There is something for everyone with a magic show, haunted house, a flashlight box maze, bounce houses, games with prizes, and delicious treats and food trucks. Costumes are welcome!
The carnival is a big fundraiser for Brentwood Elementary. Come out to have a great time and support our school! 
Advanced in-person ticket sales will be October 23-27.  
Advanced online tickets can be purchased here, you can pick up your ticket Friday 10/27, from 7:15-8:00 at the Yates Ave entrance or you can pick up your tickets at the Will Call table during the Carnival on 10/28..
Looking for other ways to support the carnival?
Bake Sale Donation: https://signup.com/go/eMfyaTN
Adult Volunteers: https://signup.com/go/yTLmiiw
Student Volunteers (6th and up): https://signup.com/go/EVSyPZv
Stuffed Animal & small prize donation: Drop off at Community room by 10/20
This year, we also have special guest performances at the gym. Here is the show schedule. Please come and support these performers who have been working hard to bring you an excellent show!
3:30-3:40 p.m.: Lamar Dance Company (about 2 min, so be on time)
3:40-4:00 p.m.: McCallum Blue Brigade Dance Team
4:00-4:45 p.m.: Peter Hinrichs, Magician
4:45-5:00 p.m.: Lamar Choir
Advocacy Spotlight
It's time to be vocal, Bulldogs. In Special Sessions of the Texas Legislature, the Texas Senate passed a bill last week, approving the use of vouchers to use public education money with private institutions. This bill moves to the House next. 
Texas PTA opposes legislation that authorizes state funds to be used to pay for private school tuition and related costs. Brentwood PTA shares this information with you along with the recommendation to voice your opinion to our Representatives. 
Texas spends $6160 per student, which is $4000 behind the national average (image from Raise Your Hand Texas). Vouchers propose to allocate $8000 of public dollars per student to be spent in private institutions, none of which carry any of the publicly elected governance (school board trustees) or accountability measures (standardized tests as just one example) that public schools require. 
Governor Abbott has made his approval of Senate Bill 2 (which proposes allocating $5.2 billion of existing state budget to education) contingent on vouchers passing. This allocation would only raise per student spending to $6235. It also includes a one-time bonus for teachers so while there's definitely upside, our Representatives need to hear from us! 
You might choose to say something like, "I'm sick about SB2 being used as a carrot to pass vouchers, especially when it's not nearly enough and vouchers will only hurt children.'
Do something to make your voice heard
This is the ACPTA's statement about the topic, including a way to sign your name in support of their position.
Upcoming Events
Remember to subscribe to our new Brentwood Elementary Google Calendar to stay up-to-date on upcoming school events, holidays, and PTA activities: http://bit.ly/Bulldog-calendar.
Thursday, October 19 from 7:45-8:30 a.m. there will be a Coffee Chat with Principal Hosack and Ms. McKenna to discuss bullying and managing conflict in the community room. Coffee will be provided!
Birthday Book Club is back!
How does the Brentwood Birthday Book Club work?
During their birthday month celebration, your child will come to the library and choose from a special batch of brand new books to become their Birthday Book.
August and September birthdays will be celebrated in October, and May birthdays will be celebrated in April. Summer birthdays will be celebrated on half-birthdays.
Your child's Birthday Book will receive a bookplate with their name and birthday, and they will be the first person to check it out from the library. The book will then become part of our library collection. A photo of your child and their Birthday Book will be shown in the library and emailed to you.
Questions? Call 512-414-2039 (ext. 52594) or email erin.tigelaar@austinisd.org and kate.slaten@austinisd.org.
To streamline the process, we would like to collect forms/payments for all 2023-24 birthday book club books by December 1, 2023. 
If you would like to participate, please follow the steps below:
Complete this form to let us know whose birthday you are celebrating (one form per student).
Pay $15 for your child's birthday book through SchoolCashOnline.
The library wants to thank our anonymous donor for the new library book truck! We are so excited to have to have an additional resource to move books around the library. Thanks for supporting the library.
PTA Art Contest: Reflections
There is still plenty of time for students to work on their Reflections entries before the due date of October 28th.
Looking for a quiet, open space to work on your project? The art teachers are generously opening up their rooms for a working session on Wednesday, October 18th from 3:15-4:15 pm for students interested in working on their submissions. Sign up here to attend. 
You can find the entry forms and rules here. Students can turn in their work to the collection box in the community room.
We look forward to hearing more about what makes our bulldogs hopeful!
Questions? Contact Meredith Boam at meredithboam@gmail.com or Kelli Knight at khk02b@gmail.com
Call for Donations
Did you know that Brentwood has a long tradition of donating H-E-B gift cards to our Bulldog families that could use some extra support? Our caring counselor Ms. Mckenna will identify and distribute donated gift cards to families that need a little extra love and support. Any amount of donation is appreciated and these gift cards are especially helpful as the holiday season approaches. You can drop off physical gift cards for Ms. McKenna in the office or email electronic gift cards to tess.mckenna@austinisd.org. Bulldogs support Bulldogs! Thank you for caring for our Bulldog community!
Community Events
Did you know there is a Brentwood Elementary Art Exhibit at Brentwood Social house? The exhibit features artwork from our very own bulldogs! There will be a public Reception at Brentwood Social House on Saturday, November 4th from 3-5 pm. All are welcome.
To stay up to date on all of the exciting things happening in the art classrooms, follow @bwoodbulldogart on Instagram.
Girl Scout Troop 42625 is collecting donations for Austin Pets Alive! Please consider donating the following supplies at the drop-off location in the Community Room on campus: Towels, blankets, flat sheets, washable pet beds (no holes/tears), crates and carriers of all sizes, pet or human medications (in the original packaging), 5-ft or 6-ft flat leashes, Martingale collars, any unopened dog or cat food (dry kibble or canned, prescription food included), opened bags of food and treats (as long as in original packaging), computers that can run Windows 10 and have at least 6 GB RAM, pet clothes (coats, costumes, or bandanas).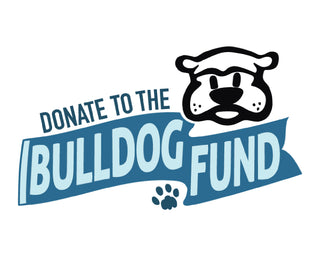 Donated to the Bulldog Fund Yet?
Brentwood PTA runs an annual, one-time per year, no-hassle fundraiser we call The Bulldog Fund. The funds collected from The Bulldog Fund are used for important programming like literacy and math software, library books, music, art and more! Donate HERE.
Call for Entries
Have a program, event, or volunteer need that you want published in the Bulldog Bark, PTA website or social channels? Email communications@brentwoodpta.com.