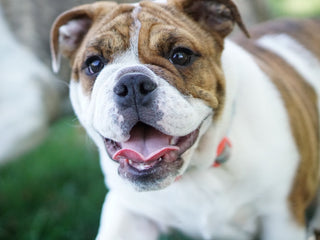 '23/'24 Edition 1: Welcome Bulldogs!
Brentwood families,
Welcome Bulldogs! Tomorrow is the first day of school, and our campus community is ready for a wonderful school year.
This is our first edition of the Bulldog Bark for the 2023-2024 school year. For those new to Brentwood Elementary, The Bulldog Bark serves as our PTA newsletter where we recap volunteer opportunities, calls-to-action for advocating for our teachers and staff, school events and happenings at Brentwood Elementary.
A few important reminders:
School events and important dates:
Subscribe to our new Brentwood Elementary Google Calendar to stay up-to-date on upcoming events and activities: http://bit.ly/Bulldog-calendar
Our Boo-hoo / Woo-hoo Breakfast for first-time families will be hosted after drop-off on our first day of school, Monday, August 14th in the Community Room on campus.
We hope that everyone is having fun reading this summer! The deadline to submit the Summer Reading Challenge form is August 18. Students who complete the Challenge by the deadline will enjoy a cup of lemonade during recess. Happy reading, Bulldogs!
Grab a sweet treat from Pflour Shop bakery all day on Saturday, August 26th (10 a.m. - 7 p.m.) and 10% of proceeds will go to our Bulldogs! Just mention Brentwood Elementary when you visit.
Save-the-date for our first Spirit Night at Fajita Pete's on Wednesday, September 6th! When families dine-out for Brentwood, part of the proceeds go back to the PTA.
Back-to-School Night will be Thursday, September 7 from 5:15-6:30 p.m. Look for communication from your child's teacher for how your grade level will orchestrate their informational session!
Our Brentwood Halloween Carnival will be Saturday, October 28th from 3-6 p.m. Please mark your calendar so you don't miss our fun annual event. We are still looking for event sponsors, so please fill out this form if your business would like to help support the carnival!
Call for Donations:
It's that time of year! We are now accepting donations for our biggest fundraiser of the year – the Bulldog Fund! In lieu of selling fundraisers, we like to keep this effort simple and ask for a suggested donation of $100 per family. Feel free to give what you can– no amount is too small.
100% of funding goes directly to Brentwood Elementary to be used for important programming like literacy and math software, library books, music, art and more!
You can donate online at BrentwoodPTA.com or by dropping off a check at school.
PS. Don't forget to ask your employer if they will match your contribution! The Brentwood PTA is a 501(c)(3) so all donations are tax deductible.
Volunteer Opportunities:
If you are interested in being a volunteer, please submit a volunteer interest survey and tell us about your talents and interests! The PTA will connect you with volunteer roles big or small. Thank you for supporting our Brentwood community.
All volunteers will need to register with Austin Partners In Education to undergo a background check. If you haven't registered with APIE, and are interested in being a volunteer, please register with APIE now!
Are you interested in volunteering for enrichment activities? Volunteers will work with small groups of students identified by their teachers. The volunteer role will be to support students, and not to develop curriculum. Expected minimum volunteer commitment is two hours per month. If you are interested in volunteering, please fill out this form.  Any questions? Email rachel.ladov@gmail.com 
After-care Programs & Groups:
Sharing quick links for after-school programs for the coming school year.
Extend-a-Care by YMCA - (5 day per week, on campus after care) learn more and register: https://www.austinymca.org/locations/extend-a-care/
Mindfulness Club with Coach Hollander - (5 day per week, on campus after care) learn more and register: https://form.jotform.com/91297860521158
Wonder Years Preschool - aftercare pick-up at Brentwood - learn more at http://wonderyearsprek.com
ATX Ballers - (Tuesdays 3:15-4:15 p.m.) register at https://www.atxballers.com/register
Chess Wizards - (Mondays 3:15-4:15 p.m.) learn more and register: www.chesswizards.com!
Cooking & Baking Classes - (Fridays 3:15-4:15 p.m.; 1st-5th grade, two month-long sessions) learn more and register: https://cooklearngrow.com/austin-classes/
Film Kids - (Thursdays 3:00 to 4:45 p.m.; 4th and 5th grade only) September 7th through December 14th. Call 512-567-0778 or e-mail Brian Cox at filmkids@filmkids.org with questions. Go to

www.filmkids.org

to register and see us in action!
Ninja Nation: Ninja drop-off after school program (M-F 3:30-5:30 p.m.) https://www.austin.ninjanation.com/afterschool
Austin Youth Fitness is excited to continue running club and introduce a biking club at Brentwood! AYF has been making "fitness fun" for Austin kids and their families since 2009. Their play-based running, biking, and yoga programs help kids develop strong bodies, minds, and spirits. Teachers get a 50% discount! 
Student Activities and Teams:
Do you have a student interested in joining Girl Scouts? Fill out this interest form to learn more and to get placed with a troop!
Do you have a student interested in joining Cub Scouts? Visit http://www.pack49austin.org/ to learn more and meet the pack!
Attention parents of girls ages 4 to 14! Registration is now open for Northwest Softball's Fall 2023 season. Fall ball is a great time to learn the game and work on skills - especially for those new to the sport. Practices begin at the end of August with games starting September 9. Registration closes August 22 and spots are first come, first served, so sign up today because rosters are filling fast! Learn more and sign up at nwsoftball.org.
Call for Entries
Have a program, event, or volunteer need that you want published in the Bulldog Bark, PTA website or social channels? Email communications@brentwoodpta.com!