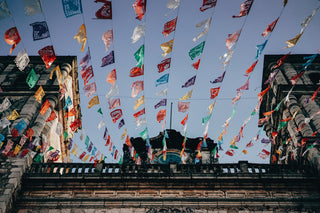 '23/'24 Edition 5: Hispanic Heritage Month
Brentwood families,
Hispanic Heritage Month celebrates the cultures and traditions of those who trace their roots to Spain, Mexico, and the Spanish-speaking countries of Central America, South America, and the Caribbean. The annual celebration is observed from September 15 to October 15.
September 15 is the anniversary of the independence of five Latin American countries: Costa Rica, El Salvador, Guatemala, Honduras, and Nicaragua. Mexico celebrates its independence on September 16 and Chile follows suit on September 18.
Anyone can celebrate Hispanic Heritage Month and show their appreciation for Hispanic and Latino Americans by reading books by authors of Hispanic or Latino origin, watching movies about Hispanic and Latino culture, and going to local events that celebrate the contributions that Hispanic and Latino people have made to our society.
Book recommendations to support your learners: Adelita: A Cinderella Story, Abuela, by Arthur Dorros (Grades 1-3), The Race of Toad and Deer
And for adults: Dominicana, a novel by Angie Cruz. Shortlisted for the 2020 Women's Prize for Fiction and Good Morning America's first book club pick, Angie Cruz's tender coming-of-age story is based on her own mother's journey from the Dominican Republic's countryside to Washington Heights, New York in the 1960s.
Sabrina and Corina: Stories by Kali Fajardo-Anstine. A 2020 American Book Award winner and 2019 National Book Award finalist for Fiction, Kali Fajardo-Anstine masterfully explores the lives of Indigenous Latina women and the connections they have to their heritage and homeland.
Art activities to try with your children: Papel Picado, Making a Guiro, Making a Maraca, Mexican Hat Dance, Los Machetes: Mexican Folk Dance, and 5 Easy Latin Dance Steps for Kids.
School events and important dates:
Subscribe to our new Brentwood Elementary Google Calendar to stay up-to-date on upcoming school events, holidays, and PTA activities: http://bit.ly/Bulldog-calendar.
The Fall Book Fair runs Monday, September 11 to Thursday, September 14. Students and staff will be able to shop the Book Fair during the school day. After-school shopping hours will be available for families on Monday 9/11 and Tuesday 9/12 from 3:30 - 6:30 p.m. and Wednesday 9/13 and Thursday 9/14 from 3:30 - 4 p.m. The Book Fair accepts credit cards and cash, but the easiest way for your child to shop at the Book Fair is with a Literati Gift card. These gift cards never expire and any balance can be used in future Literati Book Fairs. 
Be sure to join our first PTA general body meeting of the 2023-2024 school year is on Thursday, September 14 from 6:30-7:30 p.m. in the Community Room at Brentwood Elementary. Childcare will be provided by the McCallum Key Club.
Brentwood's Gifted and Talented Advocate, Assistant Principal Dymkowski, will be hosting an information session on September 19th from 5-6 p.m. in the Community Room at Brentwood Elementary for any families interested in the referral process, who do not already have a student in Gifted and Talented. The session is for grades K-5. Learn more at bit.ly/AISDGTINFO
Please save the date for the return of our annual Picnic on the Playground on Wednesday, September 20. Bring dinner and hang out with new and old school friends. Don't want to cook? We've got you covered! Check out these tasty options that will be available for purchase: Mixt Caribbean Blends, Crave Hot Dogs and BBQ, Crepe Crazy, and DonutNV. Austin Youth Fitness will be providing fun for all ages with an obstacle course and field games!
Has your child grown out of last year's outfit for storybook parade? Consider donating it to help all students who want to dress up have the opportunity. Drop off bagged and labeled costumes (e.g., small Dogman) during Picnic on the Playground and they will be distributed ahead of Storybook Parade next month (late October). 
Save the Date for a student holiday as well as parent-teacher conferences on Monday, September 25th!
Call for Volunteers:
If you are interested in being a volunteer, please submit a volunteer interest survey and tell us about your talents and interests! All volunteers will need to register with Austin Partners In Education to undergo a background check.
We need tie-dye event helpers! Interested in helping during your child's class tie-dye event? Use this link (https://bit.ly/m/tiedye) and select 'volunteer to be a helper.'
Are you a musician who would like to play for our bulldogs during Music in the Mornings the first two weeks of October, or do you know of a musician who would like to play? Sign up to volunteer here: https://signup.com/go/WxJFNMV
Brentwood Special Areas Teachers & Staff Wishlists
Our amazing special areas teachers and staff could use your help collecting supplies for their classrooms and activities. Most of you have received information about your homeroom teacher's needs during Back-to-School night or Meet the Teacher. The PTA is hosting wishlists on our website for teachers who support students in special education, music, art, PE, school administration, and more.
Community Events
Northwest Recreation Center is hosting a virtual Loteria on Friday, September 15th at 4:00 p.m. Celebrate Hispanic Heritage Month by joining a Loteria game on Zoom for a chance to win prizes. Sign up for free online: www.austintexas.gov/parksonline
Northwest Austin Youth Basketball Association is a recreational league for kids in 1st-12th grades who want to have fun learning and playing basketball. Brentwood kids can choose between co-ed or girls-only teams for Rookies (1st-2nd grade), Juniors (3rd-4th grade) and Seniors (5th-6th grade). No experience necessary, all are welcome! Registration is open at www.nwayba.org. Questions? Contact Sara Glakas (saraglakas@gmail.com) or Jason Nichols (mr.jason.nichols@gmail.com).
McCallum Orchestra and The EggMen perform together on Tuesday, October 3rd, in a magical performance, "The Beatles Classically" at 6:30 p.m., AISD Performing Arts Center, 1500 Barbara Jordan Blvd 78723. To purchase tickets visit: bit.ly/MCCEGG23. Event proceeds directly support McCallum Orchestra's music education program.
Do you wish you could get your child to cooperate, stop arguing, and calm down!? There's a TON of science about how brains work that can help you feel confident and effective in dealing with difficult behavior. In the "Arc of the Tantrum" class, therapist and parenting coach Katie Malinksi, LCSW-S, helps parents apply current information and research about brains and behavior to everyday difficult parenting moments.  It's held online, and every session is recorded, so if you miss one you can still get all the information! Learn more and register here: https://parenthoodunderstood.com/store/arc-of-the-tantrum-parenting-class/
After-care Programs & Groups:
Sharing quick links for after-school programs for the coming school year.
Extend-a-Care by YMCA - (5 day per week, on campus after care) learn more and register: https://www.austinymca.org/locations/extend-a-care/
Mindfulness Club with Coach Hollander - (5 day per week, on campus after care) learn more and register: https://form.jotform.com/91297860521158
Wonder Years Preschool - aftercare pick-up at Brentwood - learn more at http://wonderyearsprek.com
ATX Ballers - (Tuesdays 3:15-4:15 p.m.) register at https://www.atxballers.com/register
Chess Wizards - (Mondays 3:15-4:15 p.m.) learn more and register: www.chesswizards.com!
Coding with Kids - (Starting September 20 - Wednesdays 3:15-4:15 p.m. for K-2nd; and starting September 21 - Thursdays 3:15-4:15 p.m. for 3rd-5th)
Cooking & Baking Classes - (Fridays 3:15-4:15 p.m.; 1st-5th grade, two month-long sessions) learn more and register: https://cooklearngrow.com/austin-classes/
Film Kids - (Thursdays 3:00 to 4:45 p.m.; 4th and 5th grade only) September 7th through December 14th. Call 512-567-0778 or e-mail Brian Cox at filmkids@filmkids.org with questions. Go to

www.filmkids.org

to register and see us in action!
Ninja Nation: Ninja drop-off after school program (M-F 3:30-5:30 p.m.) https://www.austin.ninjanation.com/afterschool
iPiano - 60-minute program where students can learn to play the piano. Wednesdays starting September 27. To learn more visit https://ipianolab.com
Young Rembrandts: Drawing Classes for Kids - 1st - 5th grades (Wednesdays, Sept. 20 - Nov. 15, 3:20 - 4:20 p.m.) Register here.
Austin Youth Fitness is excited to continue running club and introduce a biking club at Brentwood! AYF has been making "fitness fun" for Austin kids and their families since 2009. Their play-based running, biking, and yoga programs help kids develop strong bodies, minds, and spirits. Teachers get a 50% discount! 
Call for Entries
Have a program, event, or volunteer need that you want published in the Bulldog Bark, PTA website or social channels? Email communications@brentwoodpta.com!